June 15, 2016
Let's be real, hair loss sucks. But contrary to mainstream beliefs, there is actually a lot you can do to beat hair loss and re-grow lost hair using just essential oils. In this 'Ultimate guide to using avocado oil for hair loss' you'll learn:
The amazing benefits of using avocado oil
3 home remedies you can try on your hair today
4 points you must understand before choosing the right avocado oil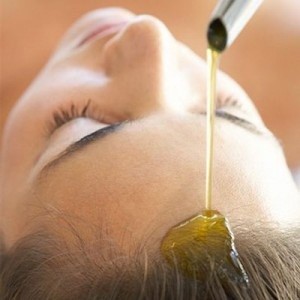 Massage the oil in to the scalp, deep into the roots
Why Use Avocado Oil?
Avocado oil has been used as a beauty treatment for hair, skin and nails for thousands of years. As a hair treatment, avocado oil strengthens and protects your hair like no other oil.
The reason avocado oil is beneficial for hair is because it contains an abundance of monounsaturated fats, proteins, copper, folic acid, magnesium and minerals that strengthens the building blocks of your hair.
In fact, avocado oil contains healthy doses of vitamin E and B.
Vitamin E is a good ingredient because it strengthens the hair follicles and repairs damage caused by harsh chemical treatments.
Vitamin B provides nourishment to your hair follicles and prevents a flaky scalp. This healthy oil is known as a superfood because of these essential ingredients.
Avocado oil can be taken internally as a nutritional supplement. It can also be used externally on your hair as a topical treatment.
Benefits of Using Avocado Oil On Your Hair
The benefits of using avocado oil for your hair has been studied extensively by researchers around the world. These are the top 4 benefits of using avocado oil on your hair.
Avocado oil can effectively detangle your hair. When your hair is wet, it is in its most fragile state. During this time, it can become tangled and break off. Avocado oil acts as a lubricant that keeps your hair from getting tangled.

Avocado oil eliminates dandruff and dry scalp.

 Chemical products such as detergent shampoos, relaxers, perms and color treatments can cause your scalp to become dry and flaky. Avocado oil penetrates your scalp and corrects the condition that is causing the dandruff.
Avocado oil is a lightweight hair oil. It penetrates through your hair and scalp without leaving your hair greasy or stiff. After you apply avocado oil to your hair, you will notice that it is soft, silky and shiny.
Avocado oil effectively moisturizes your hair. Hair breakage occurs because your hair has become dry and brittle. A good way to minimize hair breakage is to use products such as avocado oil that provide moisture for your hair.
Avocado oil taken internally contains folate (used in hair follicles), potassium, vitamin K, vitamin C, vitamin B5, vitamin B6, vitamin E and small amounts of niacin (which is a well known hair growing vitamin.)
The benefits of using avocado oil are endless. The best way to determine how avocado oil will benefit you is to try it for yourself.
Avocado Oil Remedies and Recipes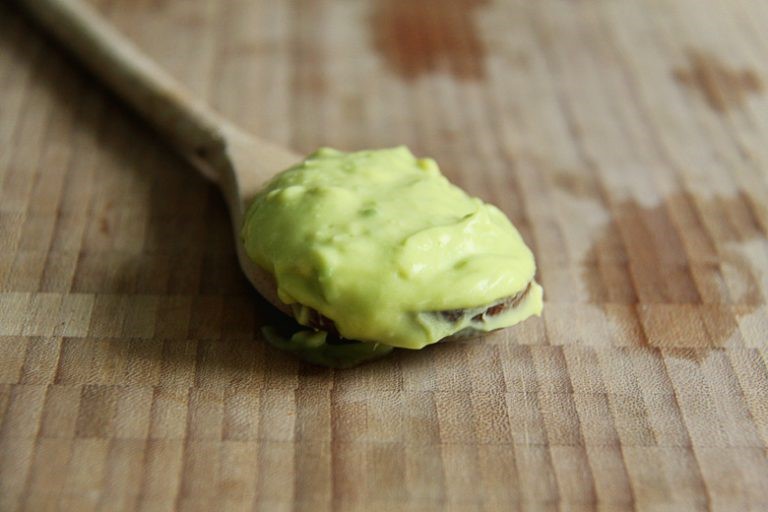 There are so many ways to use avocado oil on your hair.
One of the best ways to apply this oil to your hair is through a scalp massage.
If you have not done a scalp massage using avocado oil, you will be surprised at how simple it is to do.
Here are instructions for a quick 5-minute scalp massage.
Select a pure form of avocado oil for your hair.
Apply 1 tablespoon of avocado oil to your scalp. For an extra healthy hair boost, you can mix avocado oil with essential oils such as thyme, rosemary, lavender or cedarwood.
Plant your fingers on your hair and move them in a circular motion for approximately 5 minutes.
Wash, condition and style your hair after you complete your massage.
A scalp massage with avocado oil is great for releasing tension, stress and stimulating hair growth. You should massage your scalp with avocado oil at least 2 times each week for maximum benefits.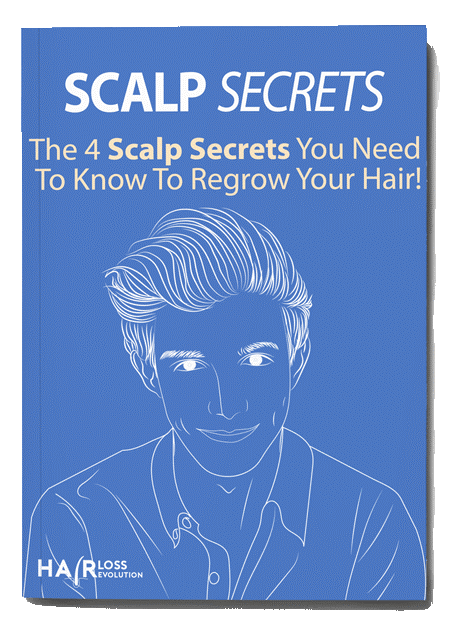 Discover The 4 Scalp Secrets You Need To Grow Back Your Hair…
In addition to scalp massages, there are effective avocado oil home remedies that you can try. Take a look at these 3 home remedies that you can use today to stimulate hair growth.
Creamy Avocado Hair Mask – 3 teaspoons avocado oil, 1/2 cup of coconut milk and 1 ripe avocado
Mix the ingredients in a bowl until it is a smooth paste.
Warm the paste for about 20 seconds.
Apply the paste to your hair.
Massage the paste into your scalp.
Leave the paste in your hair for 30 minutes.
Avocado Oil and Honey Hair Mask – 1/2 ripe avocado, 2 tablespoons avocado oil and 1 tablespoon honey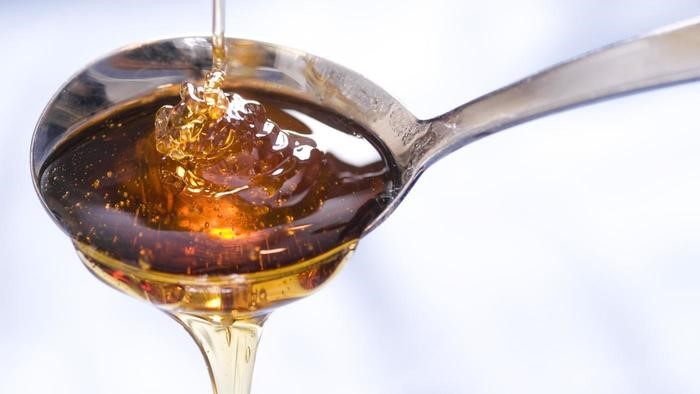 Warm the avocado oil in the microwave for 15 to 20 seconds.
Add honey to the avocado oil. Mix both ingredients together. If it is not smooth, warm it in the microwave for an additional 10 seconds.
Add the avocado to the honey and avocado oil. Mash it up until it is smooth.
Place the mask on your dry hair.
Comb the mask through your hair to detangle it.
Cover your hair with a plastic cap.
Keep the cap on your hair for 30 to 60 minutes.
Shampoo and condition your hair as usual.
DIY Avocado Oil Treatment – 1 egg, 3 tablespoons honey, 2 tablespoons avocado oil and 1 avocado
Mix avocado oil, egg, honey and avocado in a bowl. The mixture should be smooth with the consistency of cake batter.
Place the treatment in your hair for at least 15 minutes.
Wash and condition your hair as usual.
There are hundreds of ways to use avocado oil on your hair. With a quick internet search, you can find an avocado oil home remedy that is right for your hair.
Choosing the Best Avocado Oil for Hair Loss
Due to its well-documented health benefits, avocado oil has become popular among people who want to grow long and healthy hair. As a result of this increased popularity, there are many different brands of avocado oil on the market.
When you are selecting your avocado oil, you need to beware that not all variations of avocado oil are created equally. Here are a few things that you need to keep in mind as you are shopping for your next bottle of avocado oil.
Purchase avocado oil that is not mixed with other oils.
Some companies will misrepresent the ingredients in the bottle of avocado oil. Although avocado oil might be prominently written on the front of the bottle, the ingredients listed on the back of the bottle reveal a different story.
Read the ingredients to verify that the bottle contains only 100 percent avocado oil.
If the avocado oil is mixed with other oils, you should not purchase it. Your hair will receive the best benefits from avocado oil alone.
Select avocado oil that is sold in a dark bottle.
When oil meets heat and light, it can become rancid. Oil that is rancid has an unpleasant odor because it is stale and old. Rancid oil has lost its health benefits.
Avocado oil that is sold in dark containers made of glass tends to be fresher than avocado oil that is sold in light plastic bottles. This is because darker glass bottles serve as a barrier to protect the avocado oil from the sunlight and heat.
Your avocado oil should be cold-pressed.
This is a process by which avocado oil receives minimal processing. Cold-pressed avocado oil is closer to its natural state, and it is able to retain its natural nutritional properties.
Purchasing avocado oil should be viewed in terms of cost effectiveness rather than cost alone.
Quality oils can be expensive. The price of a bottle of avocado oil ranges from $5 to $30. Instead of buying a large bottle of inexpensive low-quality avocado oil, it might be a better value to purchase a smaller bottle of high-quality avocado oil.
In order to grow your hair, you need to use avocado oil that contains all of the essential vitamins, fats and minerals.
Avocado Oil and Your Journey to Hair Growth
If you are challenged by hair loss, damage or slow growing hair, avocado oil can be just the thing you need to restore your hair.
This dynamic oil has many benefits, but you should not expect it to restore your hair overnight. You should not abandon avocado oil if you do not experience the results you want within the first month.
The average person grows hair at a rate of approximately 6 inches per year. If your hair is currently damaged, then it will take a longer for your hair growth to be noticeable. Your hair must first be restored to health before it will grow.
Another thing to keep in mind is you must be consistent when it comes to using avocado oil for hair growth. Avocado oil should be used every day for at least 6 months to determine whether it is working for your hair.
Selecting good avocado oil takes time and effort. You may have to spend a little more money for a bottle of effective avocado oil, but the results you will experience will be well worth the cost and time investment.
You could also try evening primrose oil, jojoba oil, wild growth hair oil or pumpkin seed oil for hair growth.